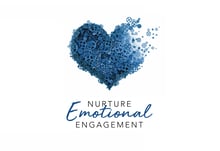 This is the third installment in a series that explores actionable approaches virtual classroom facilitators can use to improve learner engagement through purposeful facilitation.
We often frame corporate training as a compulsory process: complete these requirements and move on to the next task. It's a reinforcement of a "Push" learning culture that is content-centric, and not a personal experience.
Effective learning involves an emotional component. Employees want to do well on the job. They hope to have the skills required to meet their goals. They stress about balancing their professional responsibilities while upskilling. The training function has an obligation to recognize these emotions, and facilitators can improve virtual training experiences by addressing them in their delivery approach.