BYTE Session Recap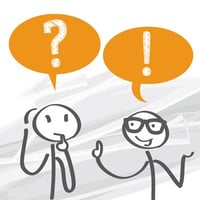 Blended learning strives to align learning objectives with the most authentic treatment. Want to improve your sales team's in-the-field sales skills? Teach them the company's methods using the technology they'll use in their day-to-day jobs.
It sounds simple, but creating that thoughtful learning experience can be tricky. How do you balance learner needs with organizational goals and limited budgets, time, and technologies? Instructional designers struggle with this conundrum on a daily basis.
Guest BYTE speaker Phylise Banner has a surprisingly simple solution to an improved instructional design process: listening.