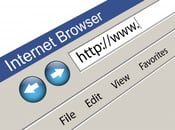 Synchronized web browsing can add great interaction to any virtual classroom design. It also provides an opportunity to use the entire internet as potential content in the virtual classroom.
It's easy to create engagement using this versatile tool but many virtual classroom designers don't use it. Here's your chance to learn how!
Based on the whitepaper, Virtual Classroom Tool Design Basics: A Virtual Engagement Primer, this video provides guidance on how to most effectively use this versatile tool. An example from our popular Virtual Classroom Instructional Designer Certificate course is included.