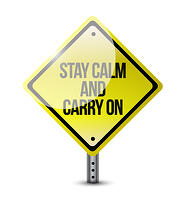 The virtual classroom can be easy and work flawlessly but sometimes you get learners speaking out, saying they cannot see slides building, the slides are moving slowly or they cannot hear the presenter. Or your learner's keep getting kicked out of the platform. Or you have one learner who can't login. The list of things that can go wrong with learning technologies often seems endless but they're easy to deal with when you're prepared.
4-Step Disaster Recovery Process
As part of our Master Virtual Producer (MVP) Certificate course at InSync Training, we discuss and share the "4-Step Disaster Recovery Process," which addresses how to diagnose problems and minimize anxieties to keep the session going.
With the exception of power outages, built-in web conferencing platform errors and internet failures, there are no disasters that you cannot tackle using this 4-step process.