Virtually There session recap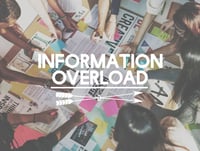 Our learners have a lot going on. Work, media, and the responsibilities of day-to-day life bombard them with data. Their brains must process a metaphorical mountain of information. Individuals consciously and subconsciously determine which stuff to pay attention to, and which to ignore.
Theoretically, training content focuses on critical information, right? We may think so, but if our learners have other priorities, our L&D programs get lost in the noise.