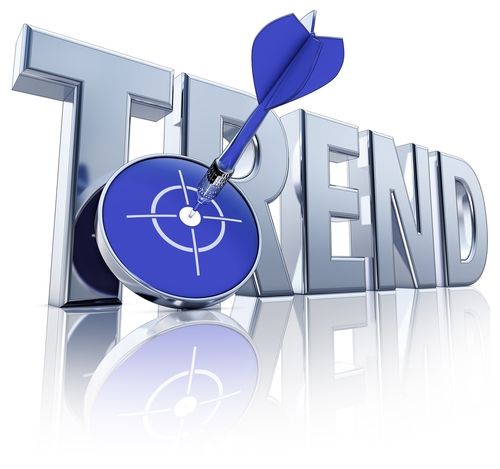 This is the second in a series of six posts exploring current issues facing training professionals and the upcoming trends in training for the next five years.
In this series we will examine what the current learning indicators show about the outlook for the modern workplace and the next five years, as well as four key trends associated with adapting training to the new context. As these trends play out, we need to consider how to implement a culture change in our training organizations and identify some of the challenges these changes will bring.
Earlier we discussed how four generations of workers interacting in the workplace at the same time can impact our training design. Now we need to understand the context in which our learners are working.
Working, and Learning, in Virtual Teams
Larger companies are looking to realize economies of scale by bringing teams and groups from different countries together, which introduces multi-cultural dynamics as well as the multi-generational dynamics we discussed previously. This also requires organizations to deal with challenges relating to time zones and how to build collaborative virtual teams across vast regions.
Virtual team challenges include:
Connections are hard to find.

It can be disconcerting to not have true body language and eye contact with other team members directly contributing to an output for which you have responsibility.

Learning to adapt to work in a virtual team can be difficult

. Virtual workers often either

stay constantly connected to work even during scheduled time off, resulting in burnout and wiping out any potential gains in work/life balance, or are constantly distracted by people and tasks that are unique to their personal environments.
Managing the time zones between team members can be a challenge.

How does someone living in Los Angeles collaborate comfortably with someone living in London? Sometimes it seems that you're always waking up early or working after dinner to accommodate virtual team collaboration.

The silence can be deafening.

It can be hard for a new team member to integrate into a virtual team. How does one get to know your colleagues when you can't socialize over lunch, or drop by a desk for a quick introduction? We can't forget the importance of typical "water cooler" conversation when forming and maintaining a virtual team.
These new economies of scale and global delivery requirements will require new delivery formats such as virtual classrooms, as well as strong communication strategies. The challenge is that we don't want to have to discard our existing training programs but instead leverage the human capital that was invested in developing them by migrating that content effectively to the virtual classroom and other delivery technologies.
Providing the Right Tools for Employee Training
Whether you are an established business or a startup, in today's knowledge economy your most valuable asset is the intellectual capital that you, your associates and your employees create. It's important to develop content online but also maintain control at the same time. When it comes to training, the big question here is how do we make everything work together to really leverage the functionality of these mediums? How do we use Facebook in training dynamics? How do we use Twitter? How do we use a tweet as an electronic performance support? When do we select virtual training over face-to-face training?
Mobile Workforce
It's important to remember that we are dealing with a workforce that is much more dynamic and mobile than ever before. People are willing to pick up and put down jobs a lot more quickly, which means that they must keep their skills up-to-date and portable.
If the workforce is mobile, it follows that training is also becoming increasingly mobile. The trick is to provide mobile learning when, and where, it is needed, and to know when mobile learning is not appropriate.
Together Time
Getting our learners/workforce together for training sessions or meetings is still very much a desired goal. We have to squeeze every last moment of productivity that we can out of that shared time, as it's expensive and time-consuming to bring people together.
The recent economic climate has, in some part, driven the adoption of a number of these new delivery formats and learning technologies, creating a new normal for us in the training industry. When we revisit these ideas in 2020, I'm sure we'll find that everything we are talking about now will already be in place and very much "here to stay."
So, What are the Trends?
Now that we have started to understand the context in which people are working, we can start to look at the four training trends. Up next: Trend 1 - Blended Learning & Flipping The Classroom.
To learn more about making virtual teams work, download our whitepaper Creating and Leading a Wildly Successful Virtual Team by clicking on the graphic below.