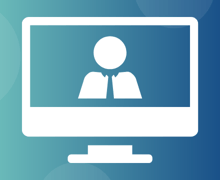 The virtual classroom producer (also known as a virtual classroom 'host') is a key element in ensuring virtual training success.
Organizations know that facilitators play a critical role in the success of live online training. But the importance of the producer often gets overlooked.
Before writing off adding a producer to your roster as an unnecessary extra cost, consider the value they can provide to your content, your learners, and your training function.
In this video, we explore 5 reasons why you need a producer in your virtual classroom. By having a producer on your team, you'll be able to create fantastic virtual training sessions that are both engaging and informative.
To watch the video, click below.
[Take 5 Minutes to Answer This Survey & Get Your Roadmap to Virtual Classroom Production Excellence]