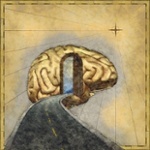 It's official - Jennifer Hofmann, InSync Training President, is a blended learning participant!
In this video, the second in her "Personal Learning Journey" series, Jennifer shares her thoughts on the program's technical skills session.
"Hello everyone! This is Jennifer Hofmann again with InSync Training. Welcome back to my video blog, which is exploring and capturing my personal blended learning journey. I am enrolled in a three month program that includes 16 WebEx sessions, two multi-day on-sites, and a lot of collaborative, self-directed work in between. So it's exciting! I'm capturing this because, as a member of the Learning and Development community, specifically the Online Learning and Development community for the last 20 years, I've become a little bit jaded as a learner. So I want to use this experience, not just to learn this content, but to learn how to do my job better."
Was the information provided, and online event, effective? Find out!
Did you miss the first installment? To view the first video in the series, click here.
To view this video, click here.