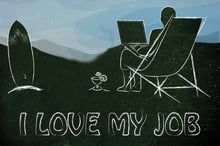 Virtual team members must possess a specialized set of skills in order to be successful on the job. Additionally, they need to create their own work space and complete their daily tasks while separated from their coworkers.
And as remote work becomes the norm, these obstacles to success will become more commonplace.
Managing these issues can feel overwhelming. To eliminate confusion, Susan Hillebrandt and Amy Lins provide solutions to these challenges in this short video based on their BYTE session, The Art & Science of Working Remotely.
To view the video, click here.
For additional information about virtual teams, view the BYTE recording of The Art & Science of Working Remotely, check out our complimentary whitepaper, Creating and Leading a Wildly Successful Virtual Team, and read this blog post, Virtual Teams Are Here to Stay (No Matter What Yahoo Says).