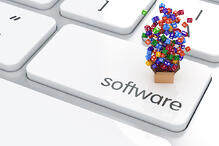 Application sharing is a popular and powerful, though underutilized feature in the virtual classroom. This feature allows the facilitator to share software applications with participants, even if the participants do not have the software installed on their individual machines.
Watch this video for insight into possible instructional uses and feature capabilities.
To view the video, click here.
For more information about application sharing, download the complimentary whitepaper, Virtual Classroom Tool Design Basics: A Virtual Engagement Primer and read the blog post, Virtual Classroom Tool Design Basics: Application Sharing.
For a detailed look at how all of these virtual classroom tools work and can be used to engage your learners, check out our Virtual Classroom Design Mastery Series course.