This is the third post in a series of seven titled Virtual Classroom Tool Design Basics: A Virtual Engagement Primer. Click here to start reading at the beginning of the series.
Virtual training design doesn't need to be difficult - but designers do need a working knowledge of the features each virtual classroom tool provides.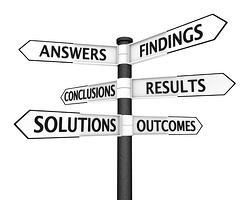 In this blog series, Virtual Classroom Tool Design Basics, I'll be sharing high-level summaries of virtual classroom tools, including chat, breakout rooms, whiteboards, application sharing, synchronized web browsing, and survey and feedback tools.
If you are an experienced virtual classroom designer, please build on the basics and share your expertise.
Breakout Rooms
If you are looking to find ways to move your events from a webinar format to true training, consider designing small group activities. (Yes, just like in a "REAL" class.) Breakout rooms allow groups of two or more participants to meet and collaborate during a larger live online session. The facilitator can assign one or more participants to breakout rooms to complete a self-paced exercise or assessment, or for team competitions. They are ideal for training sessions in which teams or groups must work with specific content – analyzing a case study, for example.
5 Things You Need to Know About Breakout Rooms
Breakout rooms can be used to create interaction or collaboration by making your content more learner-centered. Small group activities help to create working relationships between participants, and allow for true creativity and application of knowledge.
Using this impactful tool can be what makes your training effective because it demonstrates that the virtual classroom can be used to obtain real training results.
This tool is different than chat. Participants can talk (usually their personal audio feed follows them into the small group work area), and can collaborate using tools like whiteboards, chat, and application sharing. This is really just a more personal classroom in which to work.
Different groups can work with different content or on different exercises from one breakout room to the next. In classes with a range of expertise among participants, a facilitator can sort participants by expertise and send them to separate breakout rooms, each with its own assistant facilitator to moderate.
The facilitator can move from breakout room to breakout room to work with groups or with individuals as needed – helping K-12 students with math problems or coaching trainees on how to use a software application.
More often, however, participants won't have a facilitator in a breakout room. That means instructions for breakout rooms must be very clear. Instructions should be both in participant guides and copied into the chat area before sending participants to their respective breakout room activities.
If you have more than one expert at a presentation or learning event, you can assign each expert to a breakout room, and participants can go to the room of their choice for discussion.
Questions To Ask About Breakout Rooms
Before designing exercises, you need to truly understand what your tool can do. Every platform (Adobe Connect, WebEx, LearnLinc, etc.) is a bit different. Here are some questions to ask about the breakout feature in your virtual classroom platform.
Is this feature built-in? Many platforms were created specifically for meetings and large events, and may not have small group collaboration capabilities.
What features are available for use inside the breakout rooms? Whiteboards? Application sharing? More capabilities mean you can send your participants to breakout rooms for activities beyond small-group discussion or brainstorming.
Can you pre-assign participants to particular breakout rooms? It takes time to assign people and content to breakout rooms. If you cannot do this ahead of time, you'll want your producer or assistant to set these up for you, or give participants a self-directed participant guide assignment while you spend the several minutes it takes to set up the breakout exercise.
Can participants move from room to room during an activity? If you have just one or two experts available and you'd like them to cover all the rooms, for example, popping out of one room and into another is an attractive feature.
Can whiteboard content and other materials that participants create in breakout rooms be brought into the "main room" and shared with the full group when it reconvenes?
Can you record individual breakout activities? (If not, and you want a recording of a breakout, you can leave one group in the main room and just record them!)
Check out the other topics in this blog series to learn more about chat, breakout rooms, whiteboards, application sharing, synchronized web browsing, and survey and feedback tools.

To turn this knowledge into application AND earn your Virtual Classroom Instructional Designer Badge, just click on the graphic below.