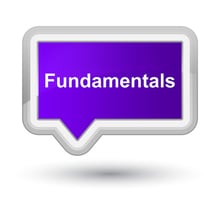 A few weeks ago, I responded to a number of fundamental questions about virtual learning. And in the process of reviewing the inquiries my team frequently receives when working with modern learners, new clients, and in established programs, I realized that much confusion remains around this learning environment.
Like the answers I recently provided to three common blended training questions, these answers also focus on practitioner core competencies and technology basics.
What are your favorite innovative approaches for engaging learners in virtual instructor-led training?
Before you can engage participants, you have to understand what 'learner engagement' means. Cutting-edge InSync Training research shows that learner engagement includes three equally important dimensions: environmental engagement, intellectual engagement, and emotional engagement. For learners to truly connect to a training experience, designers and facilitators must encourage all three of these components.
Instructional designers can encourage comprehensive learner engagement by focusing on universal design and accessibility. As our teams become more diverse thanks to workplace globalization, content no longer gets delivered in a single location to a single team. Designers need to think about the universality of their designs – does this "translate" well across locations? Will regional teams with similar responsibilities equally benefit from this training? Remember, content only has value if learners can access it. Look beyond the LMS and consider intellectual accessibility. English-as-second-language learners and multicultural groups may have specific accessibility needs, like language translation or preferred content formats.
Facilitators delivering virtual blends can promote three-pronged learner engagement by breaking outside the walls of the virtual classroom. Use collaboration tools like Slack during sessions. When facilitators leverage the tools people use on the job, it increases the effectiveness and engagement of training. I also recommend that facilitators give learners the chance to explore – ask them to the search internet, their offices, and their own experiences for relevant content or insight.
Is there a right length for live online training events?
There's no one right session length in the virtual classroom. The ideal duration of an event depends on its defined mission. For webinars, I recommend you tell Subject Matter Experts (SMEs) they have 30 minutes to present their content, while informing learners the session length is 60 minutes. Ideally, the webinar will end at 55 minutes, with the SME having presented all their content, learners having asked all their questions, and with everyone's expectations met.
However, if you have a created a well-designed training event, each session should be no more than two hours with a strict 10-minute break. This model allows for instruction, practice, and collaboration, while also keeping learners' attention engaged.
These rules aren't hard and fast. Longer sessions are possible. BUT, the longer a live online session goes, the more active participants need to be throughout the process. My team and I support and deliver day-long programs that have fantastic results for both learners and the organization. These programs require extensive and strong instructional design, though.
When transitioning from traditional training to a virtual blended model, I encourage you to ask all the questions! Understanding the basics of this dynamic and adaptable learning environment empowers your L&D team to set programs and participants up for success.
Do you have questions about virtual blended learning? Share them in the comments below and maybe I'll address them in a future blog post!