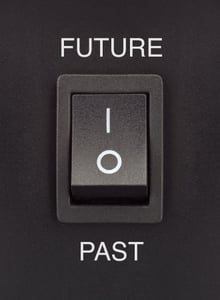 Mimeo Webinar Recap & Follow-Up
Recently, the InSync team partnered with Mimeo to explore the current climate of corporate learning. We crafted a survey that asked questions about organization learning and the experiences of practitioners in the field. Over four hundred respondents completed the questionnaire.
Readers found the facts presented in this report both insightful and reassuring. We believed, though, that providing context and recommended application approaches for the empirical information was a critical next step. For this reason, Mimeo hosted me and their VP of Talent Development, Brad Thurber, so we could share our insights into the data we collected.
This blog answers attendee questions concerning the major trends deemed key by the study, and directs you to helpful resources that complement the survey results and webinar discussion. To get the most from this post, watch the webinar recording here.
The Modern Blended Classroom
Our survey revealed that blended learning is the future. Eighty six percent of L&D programs are blended in some fashion, like a formal live online course combined with microlearning activities. These blended programs use a variety of modalities and most learning professionals plan on decreasing their traditional face-to-face training events over the next two years.
We define blended learning as, "A learning program in which performance objectives are matched to the most appropriate medium to ensure that participants learn -- at least in part -- through facilitator-led delivery of content with some element of participant control over where, when, pace or path in the overall program sequence."
The modern blended classroom isn't a place, but an experience with the following elements:
Learning technologies - Blended learning can include a variety of technological treatments, including infographics, virtual classroom training, traditional classrooms, eLearning, simulations, and social collaborative experiences. Note that these technologies may not be technical at all. For example, infographics may be printed as physical handouts.


Places of learning - Jennifer identified four main places of learning: in the classroom, on a mobile device, at a desk, and on-the-job. These places of learning can host and include a wide number of learning technologies, and lend themselves to either formal or informal learning events. The most important constraint when choosing a place for a particular activity is to select an authentic learning environment.


A global, mobile and social audience – Today's workforce is more dispersed and interconnected than ever before. Organizational learning is not just designed to provide information; its goal is to help learners become better at their jobs. When we design training, we need to take our audience into consideration and create programs that really reflect the global, social, and mobile nature of work.
As blended learning becomes the norm, the hurdles we face will become more complicated. Tracking learning poses a serious complication, especially since our report found LMSs don't always track the metrics we most need them to. As learning professionals, we're going to have to do a lot of work to set ourselves up for success.
It's going to require us to design, deliver, and prepare content for learners, and have an understanding available tools and techniques. Appropriately leveraging Push training and Pull learning can help accomplish these lofty new job requirements.
Questions and Answers
During the webinar, participants asked a number of pertinent and thought-provoking questions. Due to time constraints, our presenters were unable to answer all of them during the live online event. These queries included:
What are the best practices for designing blended learning?
The most important piece of designing a blended learning program involves matching your content to the most appropriate method of delivery. Matching each learning objective to the treatment that best relates to the implementation of the information back on-the-job, creates authenticity. Bloom's Digital Taxonomy can help you sort your learning objectives into the correct level of learning, and allow you to select the most appropriate treatment. Finally, considering assessment approaches can clarify which treatment works for an objective. For example, if you can test an objective online, you can teach it online. For a more detailed instructional design approach, download our complimentary whitepaper, Blended Learning Instructional Design: A Modern Approach.
Do you have metrics to back up the opinion that gamification isn't overrated?
Survey respondents said that online games are the most overrated learning mode. I wonder if this came up because people hear "games" and don't believe they are serious learning. Maybe they've participated in poorly created or ineffective games, or haven't been exposed to them at all. In my opinion, successful games are all about context. They work well when you intrigue your learners, and for learners who are motivated by badges and awards. While I don't have specific metrics, you can find seven examples of corporate gamification used effectively in a recent blog post: Effective Training Strategies: 7 Companies Using Gamification Correctly.
Can you describe how training is done via social collaboration?
Social collaborative learning is not about using Facebook or Twitter to teach. It's a process of getting people to work together to produce a shared outcome, whatever it happens to be. It's facilitators and students working towards a goal, students working together on a project, and/or drawing on a set of tools and expertise from outside the individual to contribute to a collective outcome. While social collaboration can be formal (structured and planned) or informal (organic and unstructured), it should be universal (inclusive of all learners), participatory, and authentic. I'm a huge advocate for social collaboration because workers today perform 50-80% of their tasks collaboratively. If we don't encourage this type of interaction in our training, and build collaboration into a competency, we're falling far short when it comes to measuring skills that lead to workplace success. Click here to read this quick blog post for more insight into the importance of establishing collaboration as a competency.
What is the difference between Push training and Pull learning?
Both Push training and Pull learning play key roles in blended learning programs. Traditional formal training often fits the Push model. It's event based, focused on delivery, and instructor-centered. There's a big need for formal, scheduled, and planned instruction. Pull learning is more learner-centric, and it tends to be decentralized. The focus is on results – it provides learning and support when and where the learners need it when they are on the job. As learning professionals, our role requires that we identify our learners' moments of need and design the most appropriate content for those needs. For examples of when to use Push training and Pull learning, download my complimentary infographic, Engaging Modern Learners: When to Push and When to Pull.
Additional Resources
We understand the difficulty inherent to navigating modern workplace learning. Because of this, we've complied a number of complimentary resources related to the findings of our survey.