As someone who has dedicated her entire career to live virtual classrooms, I have spent a lot of time talking about the need for interaction and collaboration, especially in the context of making a decision about whether to use virtual classrooms to deliver a particular piece of content. The (abbreviated) process for making this decision is:
Validate your instructional goal and learning objectives – and make sure the 'verbs' in your objectives truly represent your desired outcome.



Determine how you will assess that learners are reaching the desired level of mastery (meeting the learning objectives), keeping the following guidance in mind:

If you can test it (or assess using a particular activity) online, you can teach it online.

If you aren't going to assess it, don't bother teaching it.



Determine the need for collaboration. Bringing learners together at the same time in the same place must help them meet the stated learning objectives. If it doesn't, self-paced content is probably the way to go.
I've been preaching this for a long time, and this simple three-step process is a foundation of our Synchronous Design program, but I do worry that some designers are taking this too far.
Are we collaborating simply for the sake of collaborating?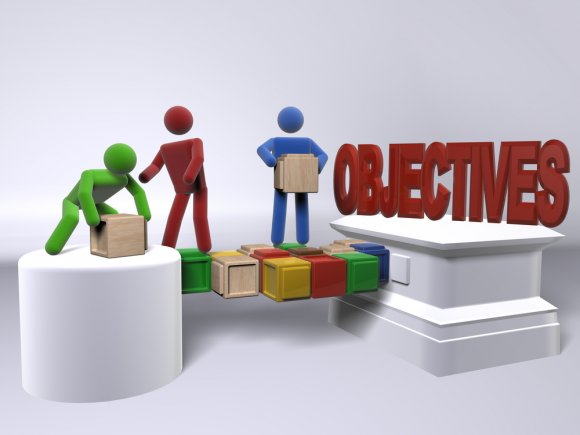 So many technologies are invading our lives that it is starting to feel strange when we aren't tweeting, posting, or participating in group work. In this age of interconnectedness, people wave the banner of collaboration regularly. However, collaboration is often seen as the desired outcome, and we focus on this engagement strategy rather than the TRUE learning outcomes.
There are several issues with providing too many collaboration opportunities in learning situations:
We know that a requisite "technical literacy" in the information age is the ability to collaborate on-the-job (for example, an organization may have a design team assigned to create a curriculum). An unfortunate consequence of pervasive collaboration is that stakeholders often fail to differentiate this technical literacy from the objectives of the instructional program, to their peril. The consequence is a requirement for collaboration in the learning process where it might not belong. So, when we teach instructional design using a group model, we might assign different people to be in charge of analysis, design, development, instruction, and evaluation. The issue with this '

jigsaw

' approach is that an individual develops expertise in one part of the process, and doesn't fully master the steps for which he was not responsible. The reality is, to be an effective member of an instructional design team you need to practice and eventually master every step of the process, not just the step you have been assigned.
If improving collaboration skills is not a stated learning objective of the program, we can be wasting time focusing on the wrong outcomes. Being able to collaborate, as an independent skill, may not be a desired outcome of your program. Group work provides, among other things, the ability to work with people - a skill that employers value. Therefore collaboration should be taught of course, but it should be taught as a skill in its own right and not at the expense of your learning outcomes.
There can be a lack of accountability in group work. Who's in charge, anyway? In today's overly collaborative environment, we sometimes don't attempt to accomplish any real work until people get together to discuss and come to agreement with the rest of the group. And then we are more concerned with the collaborative process than with creating any work product. (How many meetings do YOU go to in a day?) At some point, projects, whether work focused or learning focused, need leadership and decision making. Too much focus on collaboration can too often lead to indecision and not meeting the goal of the exercise.
I am still a big believer in an appropriate level of collaboration in a learning environment. Once a base-level of knowledge has been obtained, program designs should allow for collaborative participant interaction for participants to practice skills and exchange ideas. But these experiences need to be tightly designed, well-moderated, and focused on meeting learning objectives. When the exercise is complete, the facilitator of the learning experience needs to take charge and move forward, and each learner needs to be responsible, at least in part, for their individual learning outcomes.
When the appropriate emphasis is placed on the learning objectives, the learner will have earned their certificate by actively mastering the learning objectives, not by trying hard to be a collaborative team player.
And if you're ready to learn exactly how to apply these ideas in the virtual classroom, click on the graphic below to check out our Virtual Classroom Instructional Designer Certificate course and discover how you can earn your Virtual Classroom Instructional Designer Badge.