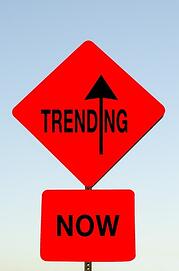 My morning ritual begins with a review of articles, blog posts, and social media so I can personally keep up with new technologies and emerging best practices in the fields of corporate training and educational technologies.
It doesn't surprise me to see updates from members of the training community. This is our focus, and it makes sense that these topics are discussed. What does surprise me is the increasing frequency with which educational technology and related fields are investigated by mainstream media, business publications, and investment firms.
For instance, while on an elevator in NYC I was recently discussing online education with a colleague. A stranger sharing the elevator interjected, "Ed Tech is really hot right now. It's one of the areas our firm is looking to invest in."
Turns out this gentleman was a member of a venture capital firm and knew much more about online training in virtual classrooms than I would have expected.
The question is, why is "EdTech" so hot?
The answer lies in the globalization of our economy. If you are a business stakeholder, it's critical in today's market to stay connected and collaborate with a global workforce. Products manufactured and delivered in India must be of the same quality as the same products manufactured and delivered in Belgium or the USA. Region-specific standards are no longer acceptable and technical expertise worldwide must be consistent. Online learning in the form of virtual classrooms, e-learning, and social learning is recognized as the way to ensure this consistent quality requirement is met.
A colleague summarized this by saying, "Silicon Valley is now a 24-hour time zone, and online learning is the way to bridge the distance."
So, what are the trends outsiders are seeing?
A recent article in Inc. magazine was titled, 5 Top Trends in Education Technology 2015: Why the industry is Primed for Big Things This Year.
The identified trends are summarized below, with my take on how they compare to the virtual and blended learning trends corporate training is experiencing.
Online Corporate Learning – "The corporate e-learning market is expected to increase about 13 percent annually until 2017, according to Roland Berger Strategy Consultants.

"

My take: Good news for training departments, which were drastically cut during the economic downturn. The global economy is a key factor to ensuring we stay relevant.


Skills Measurement – "The Clayton Christensen Institute notes that when we provide customizable education, it becomes important to ensure that modular learning experiences are blended together in a way that fosters cohesion." My take: Training departments finally have (relatively) easy access systems which allow them to collect data and measure the effectiveness of training, and are able to gather data even months after the training is delivered. And business likes data. So should we - more data can lead to better learning outcomes.


Alternative Learning Styles – My take: If you read the article, the author is referring to alternative learning delivery methods, not new learning styles. E-learning isn't just point and click anymore.


Online competency-based training - My take: Degrees and general programs aren't what matter in this global economy. Mastery of specific skills and processes are key. Blended learning design supports competencies.


Flipped-learning tech – My take: Of course, flipped classrooms are all the rage, but they are more than a trend. For more on how to incorporate virtual classrooms into a flipped classroom scenario, watch this recording.
There are certainly many more trends, technologies, and theories driving interest in educational technology. What's for certain is that the training function is valued as a partner in the globalization of business. This is an amazing opportunity to demonstrate our value.
Interested in learning more about virtual training and why it's so "hot?" Click on the icon below to download our entire catalog of courses and services.