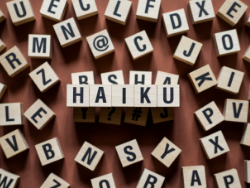 A few years back, InSync producer Jakob Hofmann wrote some fun producer haiku.
Given the vastly expanding world of virtual meetings and training over the last year, we thought we'd ask Twitter for some new poems. Submissions ranged from tips for facilitation to ideas for self-survival to tributes like background distractions, on-camera clothing, and the ever-problematic mute button.
Enjoy the cascade of some of the most-liked submissions below. If you'd like to see more entertaining haiku and add some amusement to your day, head to Twitter and search for #ZoomHaiku.