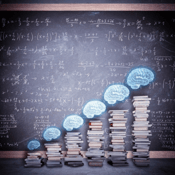 Measuring the impact of gamification or game-based learning can seem challenging. How do we know if our learners are more engaged? How do we know if gamification motivated our team to learn more? How do we know if the game-based eLearning we created will affect productivity?
Before we can answer those questions, we need to look back at the alignment of our gamification and game-based learning strategies with our original learning objectives. If we set everything up correctly from the get-go, we should be generating data related to measurable results that we can report on.
As you're recalling those objectives, consider measuring the impact of gamification and/or game-based learning through the lens of three core premises that drive our blended learning initiatives: transfer of knowledge, acquisition of skill, and change in behavior.