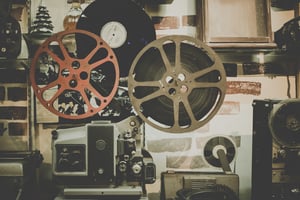 The virtual classroom has become the most popular kid in school. From team meetings to global training programs, platforms like Zoom, Webex Training Center, Adobe Connect, and Microsoft Teams, have enabled businesses to adapt to the unexpected and unfortunate current circumstances.
But switching learning environments involves technical, instructional design, and delivery considerations. When asked by clients what a new virtual blend involves, we liken it to a stage production. Behind the scenes, experts coordinate and orchestrate acts to wow an audience, all while making the featured talent look good.
Coordinating all those moving pieces takes practice and planning, especially when redesigning existing training content or re-scheduling a global delivery. To manage technically complex events, our producers rely on a document called a show flow.
Show Flow Basics
To extend the stage production metaphor, a show flow document details the choreography virtual classroom producers need to follow throughout an event.
Common elements include:
Introductory and instructional scripts

The event's key actors

Activity details

Start and end time queues

Technical direction
Combining this set of elements together into a single, easy-to-follow document provides a number of advantages, like ensuring:
Every event runs smoothly

Learners in different cohorts have equivalent training experiences

Core learning activities happen on time and as expected

Sessions with multiple producers occur with clarity of responsibilities and tasks
We usually create them using information gathered during a program walk through so producers can test them in a full-rehearsal, allowing for adjustments before the go-live!
Importantly, a show flow DOES NOT replace virtual classroom technical training for producers. Each producer assigned to programs have expertise in the platforms they support, allowing them to provide guidance to learners and facilitators. A show flow merely provides technical queues and timelines for competent producers to follow.
Example Show Flow Template
We create unique show flows for each virtual program based on the clients' needs and the individual instructional team. But starting with a standard format allows us to build tailored documentation while ensuring every technical detail receives attention. Sections typically include:
Needs

A running list of outstanding items the team needs to compile, technical considerations for review, and pre-event tasks

Examples:

Need script for introducing the facilitator
Are the five session polls set up?

Hosts
Instructional team details, including facilitators, producers, subject matter experts, and program key contacts. Sometimes includes contact information for emergencies.

Examples:

Host: Jane S.
Producers: Joe C. and Erika M.
Emergency Contact Information: Phone number and email address for program manager

Program Details
A step-by-step outline of the session activities, featuring start times, activity lengths, and technical direction related to the relevant virtual classroom tools

Examples:

10:45 am - Pre open: Producer welcomes people, shares screen while displaying Webex Training Center chat and interaction tools
11:30 am - Producer launches BREAKOUT #1 and floats between rooms to assist learners
11:45 am - BREAKOUT #1 ends; producer brings learners back to main room

Post-Event Tasks
Details around producers' responsibilities per client contract

Examples:

Download and save event chat and attendee list
Email recording link, chat, and attendee list to program manager
When used in conjunction with a facilitator guide, a show flow empowers the other half of the instructional team to actively, meaningfully, and consistently support virtual classroom events.
We treat show flows like living breathing documents, editing and adapting them based on changes to event delivery. This proves especially helpful when dealing with global training roll-outs that include multiple cohorts moving through training programs or repeat sessions (like new hire training, or compliance training sessions).
Remember: "one does not simply move training online." Like a great Broadway production, invest time in scripting, designing, identifying the core cast, and technical considerations for the event. Using documentation like a show flow results in memorable, informative sessions and happy stakeholders!
Want to learn more about how to create show stopping virtual training? Check out InSync Training's course offerings for a listing of world-class, industry-standard certifications and workshops and how to become a Certified Virtual Learning Expert™.