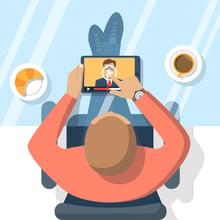 When you need to learn how to do something, where do you go for information?
I thought about this question recently when I faced a pretty standard homeownership quandary: spring recently sprung, but my front yard needed some improvement in the lush greenery department. I turned to YouTube first to find a step-by-step process for increasing the curb appeal of my house. I knew by doing research there, I'd find a quick, easy, repeatable answer to my current problem.
I'm not alone, either! Most of us turn to quick, informative videos in our daily lives when stuck on a task or project, or when curiosity strikes.