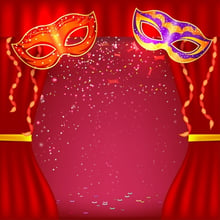 We chatted with veteran producer Brigit Michael and got her take on why she considers the virtual classroom to be a stage, herself a stage hand. Her unique perspective can help you hone your modern learning skills as you facilitate, produce, implement, and manage virtual learning events within your blends.
The role of a virtual producer is a unique one; we're responsible for making everything run smoothly behind the scenes to ensure that learners have the best experience possible.
I consider my role as a producer is kind of like a stage hand for a play. Some directors want the stage hands to be recognized and take a bow at the end, and some want them to fade entirely into the background, with a variety of possibilities in between.