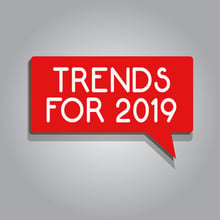 A new year presents new opportunities for modern learning advancements. Undoubtedly, exciting technologies will emerge, and practitioners will identify creative and innovative ways to engage learners while working to reach organizational goals.
What does the next year hold? We don't have a learning & development crystal ball, but based on some trusted sources, a few predictions give us hope for a productive and successful year.
And it may surprise you to learn that none of them relate directly to technology!