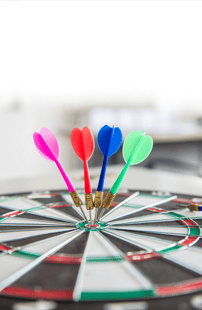 In the world of virtual classrooms, there are many reasons why a session may be ineffective and tiring for both participants and facilitators. Whether the technological tools are used too sparingly or interaction between participants is not encouraged enough, a session can feel stagnant and end up not being successful. I'm sharing some of my observations I've made in the online classroom along with suggestions to help ensure that your sessions are engaging, fun, and learners are energized with new knowledge to apply to their jobs.
Observations/ Reasons for ineffective sessions
Lack of pushing the boundaries of the technological tools to make the session fun, interactive, and engaging.
Not providing opportunities for participants to get to know each other or express themselves other than answering topic related questions.
Not using participants names.
Reading only the written script.
Lack of reading the virtual silence and taking action.
Missed opportunities to use human connection that are available in a virtual session
Not enough physical movement.
Missing the FUN and SOCIAL component of learning.
Finding excuses for technical tools` limitations.
Hesitation about using cameras.
Believing that some content does not need too much interaction. "It just need to be delivered" (technical content - especially subject matter expert facilitators)
Using high mental effort energizers for a technical long virtual session.
Lack of guidance for participants who experience virtual environment anxiety.
Questions to ask:
What can I do to know more about my participants?
How can I create an environment for my participants, so they interact with each other more and learn from each other?
How can I make this F2F activity work in virtual?
What other technological tools are available to make my session more engaging and effective?
What can I do about changing the fact that my participants are just names listed on the participants panel?
How can I be more connected to my participants?
What would be my cues to sense how my participants are thinking and feeling about the session's flow?
What can I do to make my participants get up and move during the session?
What other ways can I support collaboration other than breakouts?
What kind of energizers and icebreakers could be beneficial to compliment my topic or the nature of the delivery flow?
How can I get more benefit from using webcams?
What are some ways to make my session more fun?
How can I help my participants with their virtual environment anxiety?
Suggestions
Don`t limit yourself to the limitation of technological tools. Expand your repertoire!
Bring your F2F experience into the virtual environment to support human connection by asking yourself the fundamental thing you were doing before to have that connection!
Remind yourself of the principles of Adult Learning over and over. It is still the same principle. It didn`t change because you moved from F2F to virtual. Maybe they even need more internal motivation than before. And perhaps they need to be convinced why they are sitting in front of the computer for 5 hours instead of listening to the session's recording.
Be aware that some people are even more shy when it comes to virtual sessions. They might be using the limitation of the technology to hide their anxiety. Try to find ways of accommodating them with more natural ways than calling their name to respond to your question. Comment on their chat post, for instance, to make them feel that they are heard without putting them 'on the spot'.
Find some fun activities to provide a mental break from the computer screen like:


Dancing
Name that tune
Eye yoga
Playing 'I spy'
Nobody is typing in the chat; you are not getting any responses to your questions even when you call in names, only a few feedback emojis when you ask something, but everybody is giving green checks to have a break! Remember, even in F2F, it might be challenging to keep people's attention for a long time. Virtual sessions need more effort to keep people engaged, especially if they do not see you or you are not seeing them.
If you have the opportunity to decide which technological tool to use, make sure to test which is best supporting your plans about interaction, collaboration, and delivery flow. Do you need 20 people to use a webcam? Search for the platform that is technically supporting 20 cameras and does not have connection issues.
With a little thought and preparation, you can change up your approach to facilitating in the virtual classroom so that everyone stays energized, has fun and learns valuable skills.
---
Sukran Balaban has been sharing her expertise as a technical producer and instructional designer for 14 years. She combines a creative spirit with an analytical mind in her work. She is known for applying her rich interdisciplinary experiences to simplify complexity and transform theory into practical applications. Besides her learning and development career, she is a certified chef.