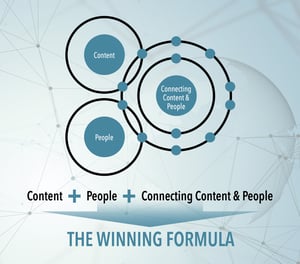 A global training implementation is much more complex than a blended learning solution designed for one country or for one region. Managing learner schedules, understanding the impact of regionalization, and getting content out in the most appropriate way are just some of the considerations the learning architect needs to consider.
A global program will probably be a blend. However, the old metaphor of a blended learning solution being a recipe, where you need to combine the right ingredients to get the right results, is not powerful enough to support the needs of modern organizations. Modern blended learning is more accurately described as a formula: combining the right elements in different ways to achieve a balance that meets the needs of all the stakeholders within the organization.
It's really about chemistry.