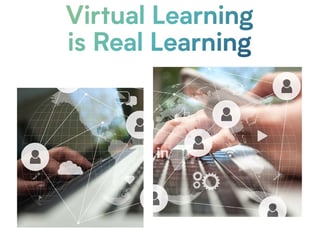 Virtual training continues to be a top priority for organizations, but the reality is the virtual experience isn't living up to our standards for quality training.
This eBook can help.
Meant as a starting point for those interested in improving their results in the virtual classroom using a
research-based approach, this eBook discusses:
How to distinguish between a webinar and a true training experience

The definition of Brain-Based Learning

How to apply Brain-Based Learning principles in the virtual classroom to help ensure environmental, intellectual, and emotional engagement

5 activities that you can incorporate into virtual classroom designs

It's important to us that we represent the concepts of brain-science and cognition appropriately, so we bring in the perspective of our lead researcher, Dr. Charles Dye.

And we sprinkle some additional resources and links throughout, just to keep you engaged.
Bonus: 5 detailed activities and leader guide instructions that you can adapt to ensure success!