The InSync Training team includes a group of fantastic virtual classroom facilitators who establish and maintain an environment where learners will engage with the learning experience by optimizing the experience for each learner.
So, what's the difference between a good facilitator and a great facilitator?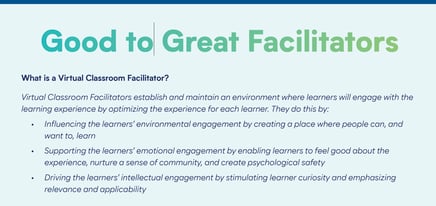 This must-see infographic: outlines exactly what you need to know to become a Great producer.