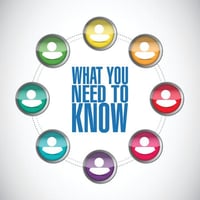 Learning professionals are an incredible group of people. Not only do we adapt to and overcome seemingly insurmountable challenges, like limited budgets and constraining timelines, but we freely share our wisdom with our learners and each other.
While Jennifer Hofmann was onsite at Training Magazine's Online Learning Conference, she asked a number of industry expert experts to teach her, and her YouTube audience, one thing. This blog post summarizes their collective wisdom.
You can watch the full videos on our YouTube Channel.