Recently InSync Training worked with a multinational software company to maximize the value of their existing learning content by transitioning it to the virtual and blended classroom.
During this process, we discovered six specific areas that we needed to address in order to facilitate this transition. We believe these challenges are universal to virtual classroom implementation. Many other organizations are undergoing this evolution, with seasoned learning professionals assisting the process.
In the spirit of the modern classroom, a learning environment defined by the accessibility of knowledge, we will detail these challenges and our approaches for overcoming them in a six-part blog series.
This is the first installation of the series.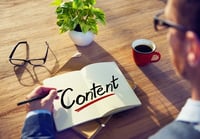 Virtual Classroom Implementation Strategy Challenge 1: Redesigning Content
Redesigning existing content for new classroom models poses the first challenge we encountered with this client's virtual classroom implementation.
The Need
Implementing a virtual classroom strategy requires engaging, impactful content. But, how does this content come to be?